HANNINGFIELD WHATZUPWITU AT SEAPONDS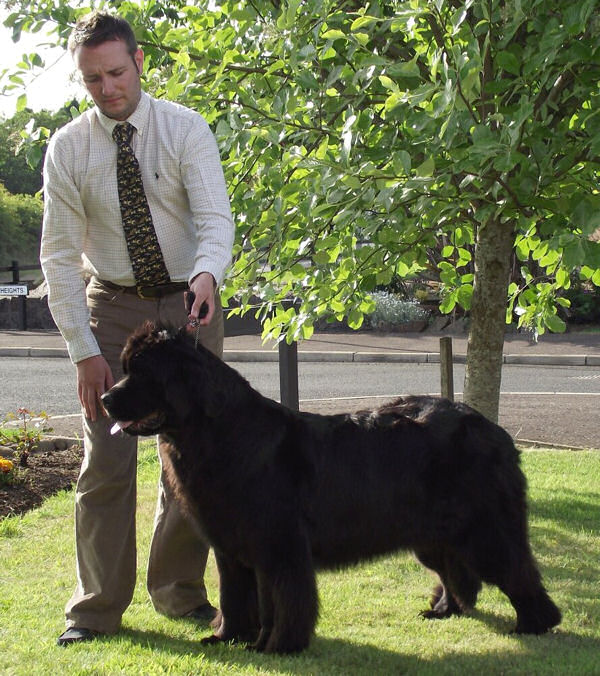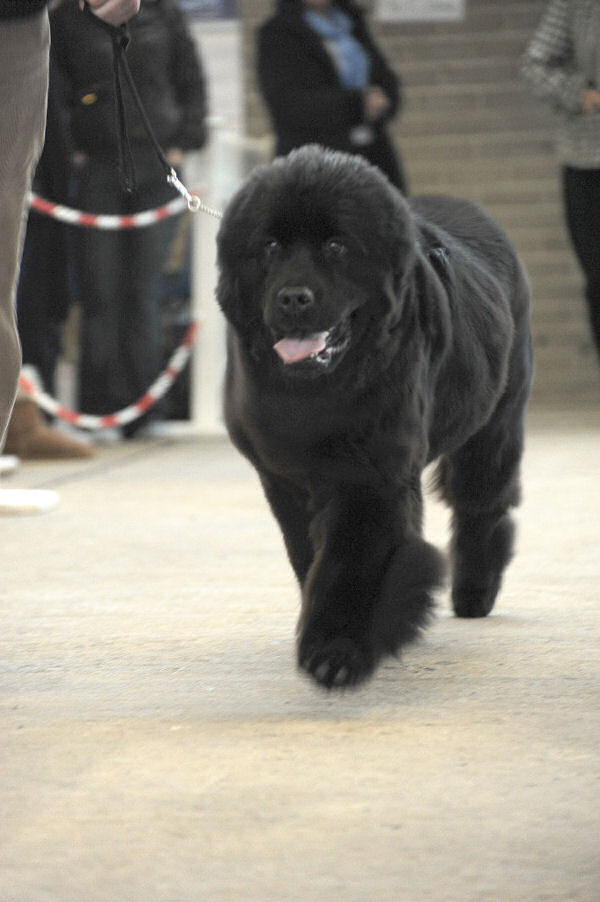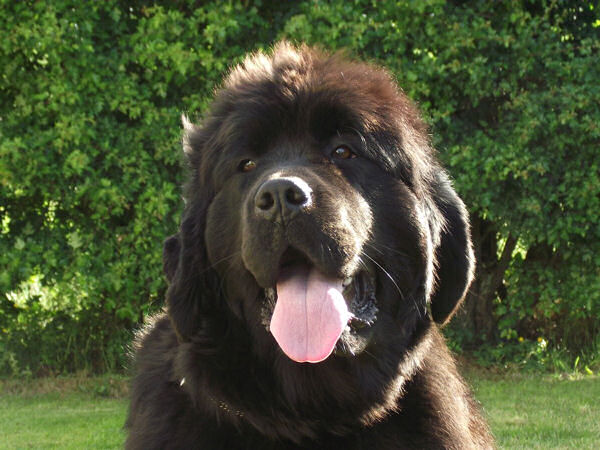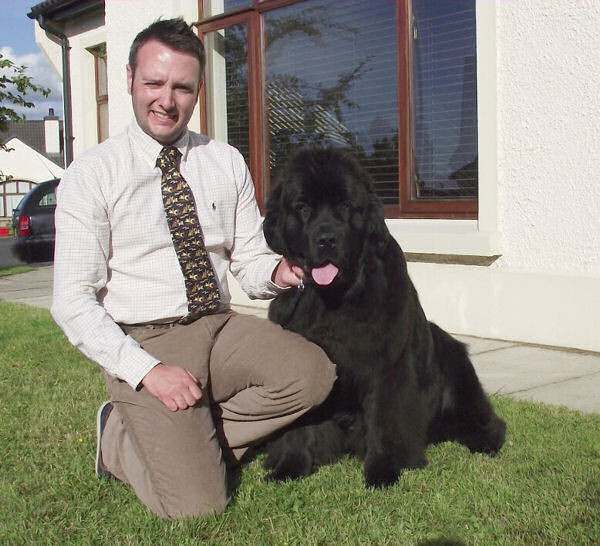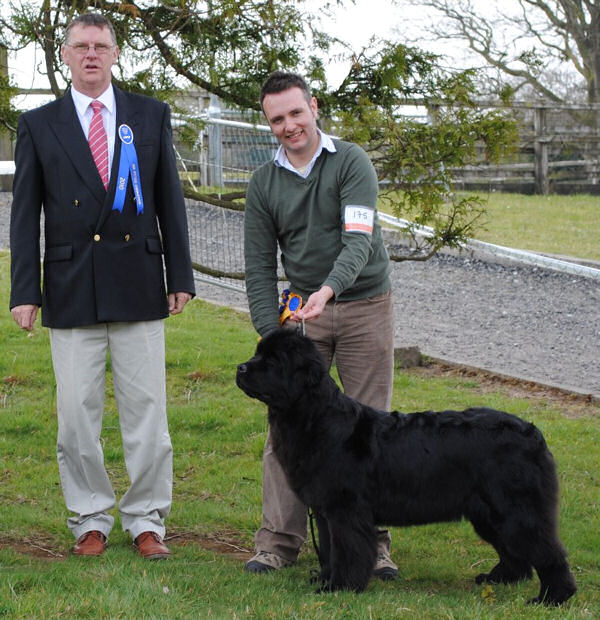 Info
| | |
| --- | --- |
| Pet Name: | Amelia |
| Sex: | Female |
| Colour: | Black |
| Date of Birth: | 29 August 2009 |
Health Info
Hips:
BVA 10 (5/5)
Elbows:
BVA 0 (0/0)
Heart (test date):
Grade 0. Echo doppler Equivocal 1.78m/sec (14/07/2011)
Cystinuria:

---

We do our best to verify health data, including checking the following databases;

However, we cannot guarantee the validity or accuracy of all data as some is collected from unverified sources such as breeder web sites - see the disclaimer in the page footer.
---
Owner
Samuel Reid & Stephen McMaster
---
Breeder
---
Pedigree & Relatives
OFFSPRING
No offspring currently recorded for this bitch.
---
NEAR RELATIVES
Only close relatives recorded in our database appear here, there may be others. If you would like to see them included, feel free to email a request and information to Paul@Dodd.co.uk.
Name
Pet Name
Colour
Relationship
Common Parent(s)
Ch.* ZENTAUR DROP IT LIKE ITS HOT FOR OIALT, JW, OSW (* subject to KC conf.)
Black
Half sister
Sire
ZENTAUR HOT DIGGITY
Black
Half brother
Sire
Ch. ZENTAUR THIS IS JAM HOT, JW, ShCEx, OSW
Brown
Half sister
Sire
HANNINGFIELD BLACK DIAMOND
Black
Half brother
Dam
HANNINGFIELD LORD MORPHEUS
Black
Half brother
Dam
BLACKTIDE HEAVEN KNOWS, JW, ShCM
Black
Half sister
Sire
Ch. HANNINGFIELD BLACK ICE, JW, ShCM
White & Black (Landseer)
Half brother
Sire
HANNINGFIELD BLUE LAGOON AT MILLTHORPE
Black
Half sister
Sire
HANNINGFIELD ICE BLAST
White & Black (Landseer)
Half sister
Sire
HANNINGFIELD SEA BREEZE
Black
Half brother
Sire
HANNINGFIELD TO THREEPOND'S
White & Black (Landseer)
Half brother
Sire
HANNINGFIELD SIMPLE DREAMS
Black
Half sister
Dam
HANNINGFIELD SIMPLY MAGIC
Black
Half brother
Dam
TALLISBAY TAMBOLINA ROSE OF SAKARIBEAR
Black
Half sister
Sire
TALLISBAY TOPAZ STAR
Black
Half sister
Sire
TALLISBAY TUXEDO TED
Black and White
Half brother
Sire
QUIETSTORM AGAINST ALL ODDS
Black
Half brother
Sire
QUIETSTORM MORE THAN WORDS
Black
Half brother
Sire
QUIETSTORM THIS IS HEAVEN
Black
Half sister
Sire
ZENTAUR ELL OH ELLE
Black
Half brother
Sire
ZENTAUR OH EMM GEE
Black
Half brother
Sire
Ch. ZENTAUR TEE TEA EFFEN, JW, ShCM, VW
Brown
Half sister
Sire
MILEOAK NOOSA AT MAYOSEA
Brown
Half sister
Sire
HANNINGFIELD BILLIE JEAN AMONG PARADESO, JW
Black
Litter sister
Both
HANNINGFIELD HEARTBREAKER AT SAKARIBEAR
Black
Litter sister
Both
HANNINGFIELD OFF THE WALL AT BALBLAIR
Black
Litter brother
Both
SWANPOOL POSSO BACIARTI AT FIELDBEARS
Black
Half brother
Sire
Ch. SWANPOOL TI AMO PASTICCINO, JW
Black with white chest marking
Half sister
Sire
SWANPOOL UN MILIONE DI BACI
Black
Half brother
Sire
MAYOSS BLUE PRINT
Black
Half brother
Sire
MAYOSS NEWS PRINT
Black
Half brother
Sire
MAYOSS ELKIE BROOKS
Black
Half sister
Sire
MAYOSS GRACE JONES
Black
Half sister
Sire
Ch. MAYOSS YOU TWO, JW, ShCM
Black
Half brother
Sire
PARADESO HIGH SPIRIT
Black [carrying Brown recessive]
Half sister
Sire
Ch., Int. Ch. PARADESO I AM THE SPIRIT
Brown
Half brother
Sire
PARADESO SPIRIT IN THE SKY, ShCM
Brown
Half brother
Sire
SHALOWSEAS ONLY WORDS FOR STELAMAH
Black
Half sister
Sire
SHALOWSEAS OUT SPOKEN
Brown with white chest marking and paws
Half brother
Sire
SHALOWSEAS SAY AFTER ME
Black
Half sister
Sire
SHALOWSEAS SO TO SPEAK
Black
Half sister
Sire
SHALOWSEAS SPLASH DANCE
Brown
Half sister
Sire
SHALOWSEAS SPIN DOCTOR, ShCM
Black
Half brother
Sire
Ch. HANNINGFIELD BLUE MOON AT PARADESO
Black
Half sister
Sire
HANNINGFIELD EVENING STAR
Black
Half sister
Sire
HANNINGFIELD RUSHING RIVER, ShCM
Black
Half brother
Sire
Ch. HANNINGFIELD SEQUOIA
Black with white chest marking
Half brother
Sire
HANNINGFIELD STREAM DANCER AT BLACKTIDE
Black
Half sister
Sire
HANNINGFIELD WIND DANCER
Black
Half sister
Sire
MAIN TICKLE RED ADMIRAL OF POW WOW
Brown
Half brother
Sire
It. Ch. MAIN TICKLE RIFT VALLEY
Brown
Half sister
Sire
---
Show Results
UK CHAMPIONSHIP SHOW RESULTS
UK BREED CLUB OPEN SHOW RESULTS